Kitchen Countertops in Sacramento, CA
Whether you're constructing a new home from scratch or simply renovating your current kitchen, you can't skimp when it comes to countertops. Luckily, the kitchen surface manufacturers at Superior Surface makes sure you don't have to. We only use solid-surface kitchen countertops that stand up to constant use.
Corian and Solid-Surface Kitchen Countertops
Creating the perfect kitchen requires the touch of an expert kitchen solid-surface countertop installer in Sacramento, CA. At Superior Surface, we only use solid-surface materials for our kitchen surfaces, including solid-surface kitchen countertops.
Using this revolutionary material ensures that your work surfaces are free from bacteria, mold and mildew. They also resist staining, which is especially important if you want to get creative in the kitchen. Choose us to provide you with surfaces that not only are healthy for your family, but also incredibly durable.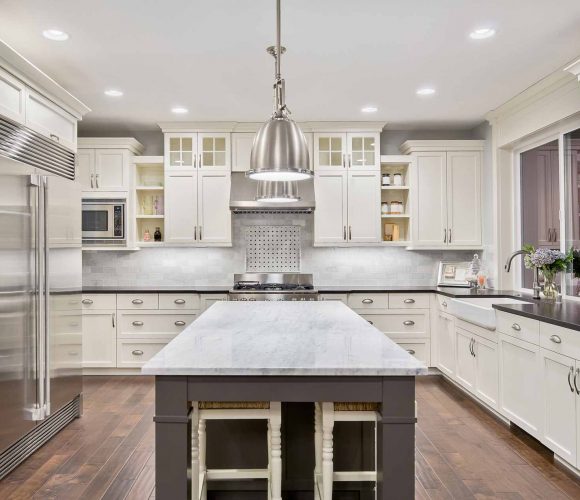 While we're the leading kitchen counter manufacturer in Sacramento, CA, we also create the following surfaces for your kitchen:
Kitchen Backsplash Installations:
Your backsplash is a way to highlight your unique style. Let us manufacture your kitchen backsplash installation to help your kitchen reach its full design potential.
Edges:
While square edges are great for kitchens featuring a modern design, we know that each project is different. That's why we specialize in creating custom edges that add a unique flair to your countertop and backsplash.
Waterfall side:
This interesting design feature is getting more and more popular. When you add a waterfall side to your kitchen island or cabinets, the countertop continues over the side and down to the floor—it makes a strong design statement.
Solid-Surface Kitchen Countertops
At Superior Surface, we're your one-stop kitchen counter manufacturer for your kitchen surfaces, from manufacture to installation. We know how to professionally install your new countertops so that they sparkle and shine for years to come. We pride ourselves on our speedy service—we know that a working kitchen is integral to the function of your house. Rely on us to get your kitchen project done quickly, affordably and beautifully.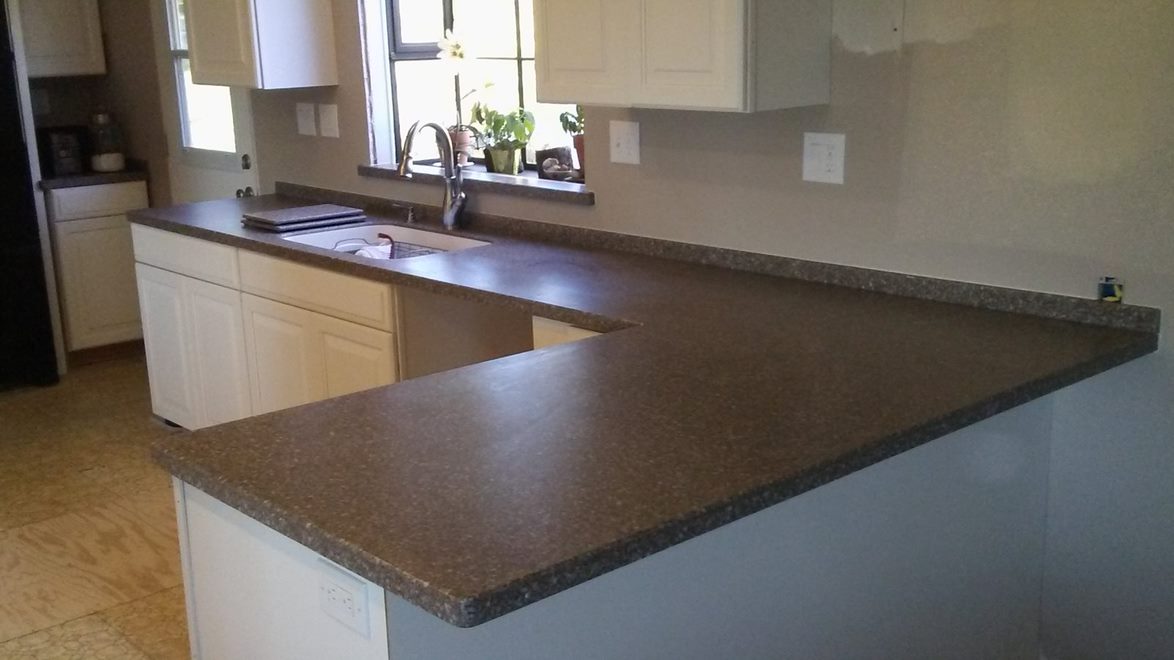 Transforming Kitchens for
Our Customers
Constructing a kitchen from scratch, or renovating one, is a big job. It's also a rewarding one, when you have the right team on your side. Trust our kitchen surface manufacturers to provide you with countertops that make your kitchen stand out from the rest. Contact us today at 916-992-4468 for a free consultation on kitchen and bathroom countertops today. We provide our services throughout Orangevale and Sacramento, CA!