Residential Countertops in Sacramento, CA
At Superior Surface, we take pride in the products we manufacture and install in our customers' homes, from innovative backsplashes to durable residential countertops. Work with our residential surface manufacturers to provide you with gorgeous surfaces that won't break your budget. By providing fabrication and installation, we cut out the middleman to keep your residential solid-surface countertops affordable.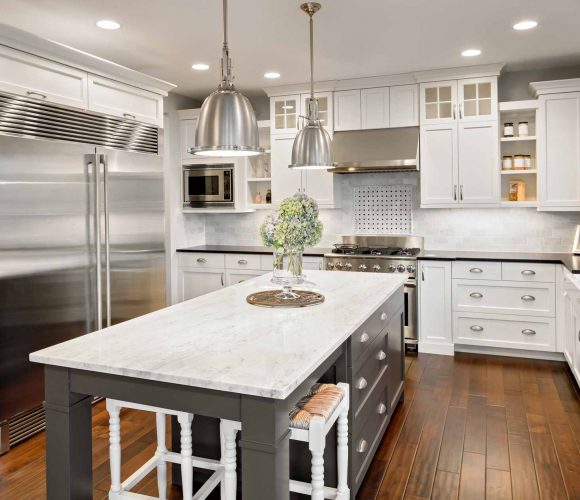 Manufacturing and Residential Surface Installation
We've been the premier residential surface manufacturer in Sacramento, CA for over a decade. At Superior Surface, we work with you every step of the way to create custom design solutions that you just can't find anywhere else. We use quality solid-surface materials in all of our projects. We guarantee that our residential solid-surface countertops hold up to regular use and will look great for years to come.
Manufacturing is just part of what we do. We're also the experts in residential surface installation in Sacramento, CA. The team at Superior Surface provides professional installation on your time frame. We know you don't want to wait to get your home functioning properly and looking its best—you'll appreciate our speedy yet thorough installation.
We use only the best brands for our residential solid-surface countertops, including:
Dupont Corian | Formica | LG High Max | Samsung Star On
We love working with you to create your dream kitchen. Solid surfaces resist stains and bacteria, making them the perfect option for outfitting your kitchen. Contact us to fabricate and install kitchen surfaces including:
Countertops
Backsplashes
Waterfall edges
Your bathroom is your private sanctuary. Trust us to provide the finishing touch with quality features that are engineered to last. We specialize in manufacturing the following bathroom surfaces:
Vanity countertops
Tub surrounds
Backsplashes
---
Kitchens, Baths and Beyond—We Do It All
We've been transforming the homes of our customers throughout Orangevale and Sacramento, CA since 2009. We guarantee you'll be happy you chose our residential surface manufacturers for your residential countertops or renovation projects. Contact us today at 916-992-4468 to schedule your free consultation on residential surface installation.